Sawmill Wielowieś is a family company operating since 1995. We process wood raw material into coniferous and deciduous sawn timber, which can then be dried and planed on modern production lines according to customer requirements. We have a wide range of products we deliver to customers in the country and abroad. We are gradually modernizing and supplementing our machinery with the latest equipment that allows us to effectively achieve the highest quality of our products.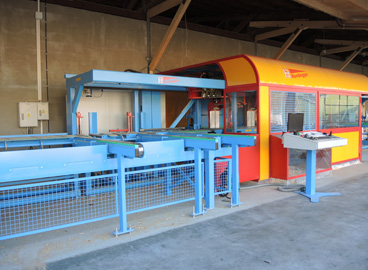 Carpentry machining center
Due to the continuous modernization of our plant as well as the introduction of new technologies, we launched in September 2013. Hundegger carpentry machining center, model K2i, as one of the elements of extensive investment activities. This innovative solution allows the construction wood to be processed with unprecedented speed and precision. We use 3D CAD / CAM software from Dietrich's to design wooden structures, which works directly with the machine.