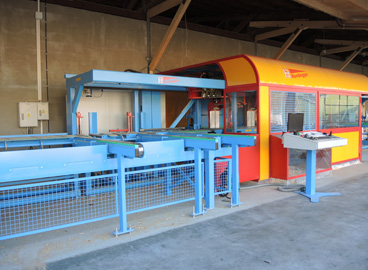 Due to the continuous modernization of our plant as well as the introduction of new technologies, we launched in September 2013. Hundegger carpentry machining center, model K2i, as one of the elements of extensive investment activities. This innovative solution allows the construction wood to be processed with unprecedented speed and precision. We use 3D CAD / CAM software from Dietrich's to design wooden structures, which works directly with the machine.
In connection with the investment, we present several new and improved products and services that we offer:
production of wooden house elements
small architecture (gazebos, garden houses, seasonal, etc.).
wooden garage sheds
decorative beams
railings
machined roof trusses
fences
stairs
large span constructions
trusses on barbed plates
services: wooden structure design and assembly
In addition, we offer wood drying in vacuum and conventional dryers, planing and impregnation.
All interested are welcome to cooperate!
Contact:
Piotr Kocek
phone +48 606 418 361
e-mail: piotr@tartak-wielowies.pl